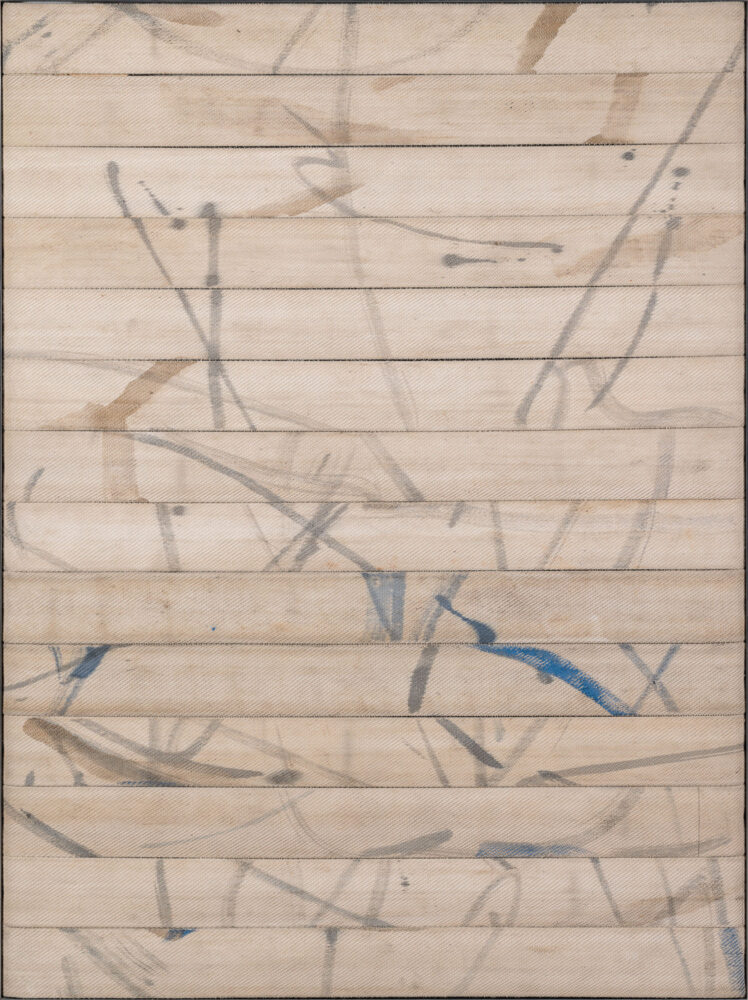 26 Philipp Zrenner
Untitled -shutter grey- (2022)
Ink, firehouses, spruce wood, screws, aluminium frame
84 x 63 cm
(sold)

Rather than confining himself to the realisation of a classical painterly-sculptural scenario, Zrenner is interested in themes such as the transitions between artistic fields. Actual genesis of his pieces are those items that already retain traces left by former users, which hence merge with his gestures and interactions. The artist manipulates materials encountered on a specific site or resonates with the space itself.